Get ahead of cybersecurity breaches
The perfect allies for your IT Operations team
Thanks to these complementary security modules, you can minimize the attack surface to effectively contain breaches and quickly remedy their effects if any incident occurs.
The integration of these tools in a single lightweight agent, allows a coordinated and automated response from a single console.
Control of vulnerabilities, patches and updates for your operating systems and applications.
Endpoint protection health monitoring and check, regardless of location.
Continuous check of protection on all computers, laptops and servers.
Vulnerability Assessment and Patch Management
Cytomic Patch provides advice on vulnerabilities found on your computers. In addition, it allows you to manage and deploy patches and updates available for your operating systems and applications, in real time and on all devices in your company.
Keep all your Windows workstations and servers under control to reduce the attack surface and prevent threats from reaching the endpoint.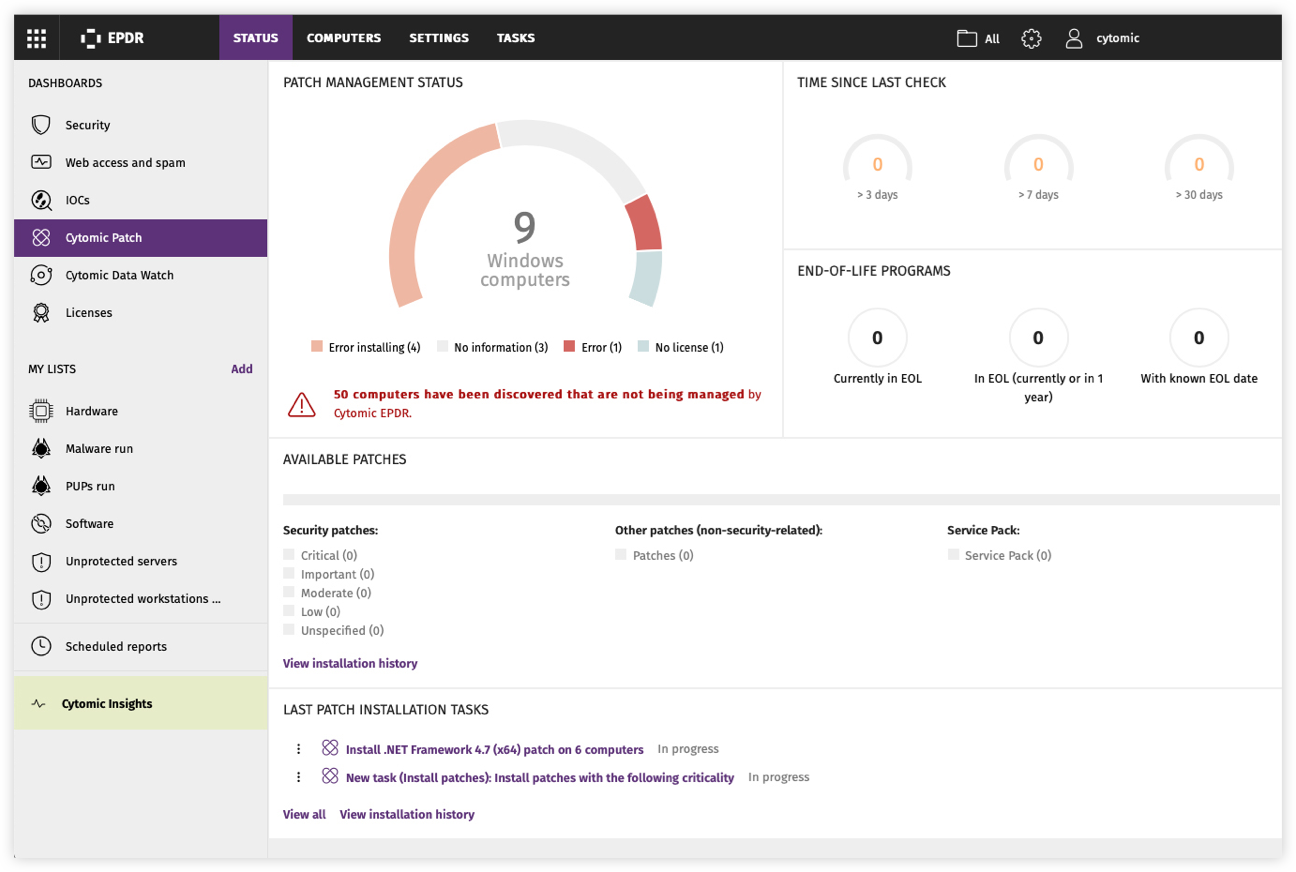 Access to all the visibility in real time on:
The security status of your software's vulnerabilities
All critical updates available
Patches you haven't installed yet
Software that is no longer compatible (EOL) to monitor your weaknesses
Vulnerable groups and profiles you have predefined
Available updates for your operating systems and third-party software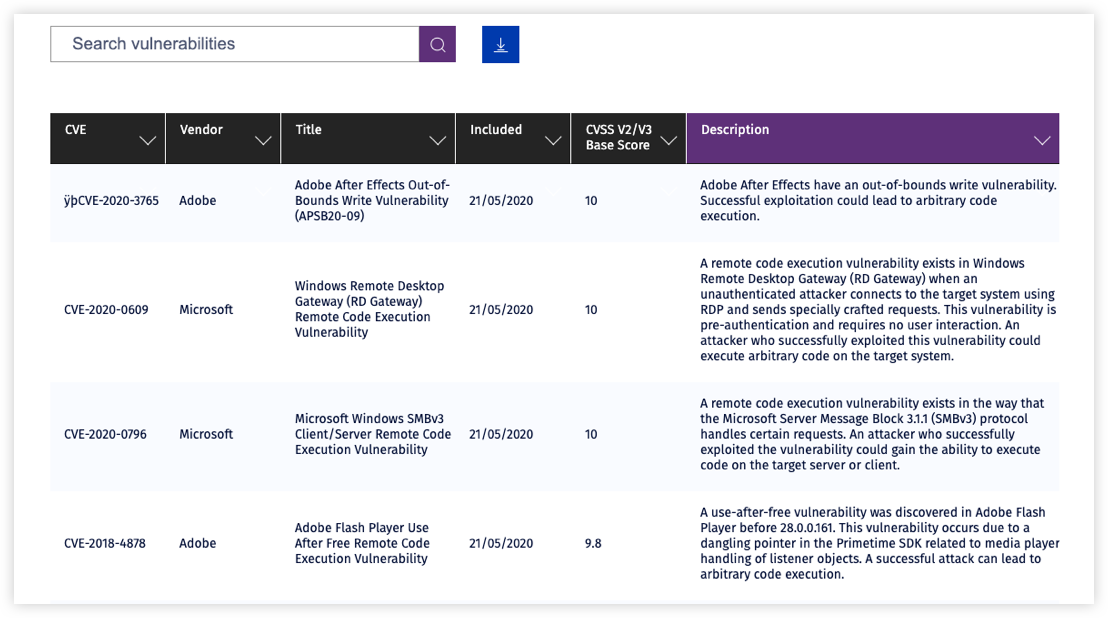 More than 90% of the attacks could have been prevented by applying a patch. In most cases, these patches were available for more than a year.
Analyzes behaviors that go unnoticed
Cytomic Insights aggregates all collected data, correlating it and presenting it graphically in real time to provide granular visibility of any event taking place on the network.
It includes indicators, searches and pre-set alerts in all areas to reduce the attack surface, such as: Security incidents, access to critical information, network resources and applications used, Shadow IT Apps installed on endpoints.

Add all data sources to raise your security level
With Cytomic SIEM Connect, Cytomic's rich telemetry, along with our threat intelligence, effectively integrates into any SIEM solution without the need for additional deployments on user devices.
This integration helps security professionals integrate all data to correlate telemetry across the network and endpoints to analyze the impact of incidents and the course of action across the network. Exponentially increasing visibility, security and decision making capabilities.
Request a demo